Learning about Verizon check data is important to control your quota since the Verizon unlimited data plans have been ended in July 2011. So, you have to check your Verizon data usage periodically to know the remaining of your quota. If you want to keep your quota for a limited period or to purchase an additional quota or for any other reason. So it is pretty important to Verizon check data and monitors the remaining percentage all the time.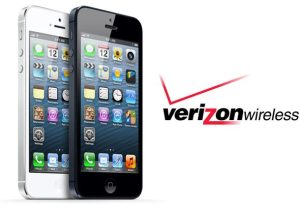 So practically, how to complete Verizon check data, and how to get Verizon data usage via text:
Before answering the questions of how to Verizon check data or how to get Verizon data usage via text. We have to control first our limitation for the data used, there are much known issues that roughly consume your data bundles, like watching your favorite talk shows on your smartphone or your tablet, before start watching you have to know that a one hour of video streaming uses – at least – 350 MB of your quota which depending your screen size whether data consuming is directly proportional with the screen size. This is a proven fact.
The same also if you like to listen to music through the browser while the average usage of the data used for one song is about 5 MB which means that listening to about 200 songs – this is not too much – can consume about 1 GB of data.
What is the method to do a Verizon check data easily?
Users of Verizon service receive periodically a free SMS to alert them in case of their usage is 50% – 70% – 90% or 100% of their monthly plan. This additional service from Verizon helps many users of Verizon to check data usage even the unlimited plans to track how much they burned data during the period to avoid service slowdowns.
Also, Verizon presented many tools that can help users to monitor, control, and Verizon check data such as My Verizon Application, pounded code, My Verizon data widget, and of course the official website of Verizon
We are going to list the methods for Verizon check data as follows:
Verizon check data usage via text:
This is the easiest method ever of the Verizon data check text method which can be allowed simply by dialing the pound code # followed by the number 3282 or by dialing the #DATA directly. And then your Verizon check data results will be prompted.
Note that: this code or this method does not work with unlimited data plans or mobile hotspots as internet devices.
Verizon data check text messages are divided into two methods the first one is checking data consumption by dialing code #3282 or the code #DATA then pressing the call button and you will directly receive an SMS with your data usage for the current billing cycle.
The other method is by texting Verizon instead of making a phone call. To do Verizon data check text message all you have to do is to open the messaging app and then type the code #3282 or the code #DATA then press on send icon. You will receive shortly an SMS that you will be informed of your current billing cycle minutes talked, the number of SMSes sent, these in addition to the amount of data that has been used from the end of the last billing cycle. Note that: the information received may not be 100% accurate.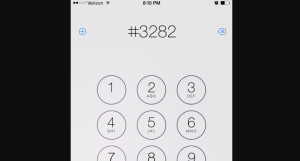 Verizon check data by using the My Verizon application:
Although the monitoring of your data through the pound codes is a simple method for the Verizon check data process, sometimes we need accurate details about the consumption of the data quota. And while it is not available in the pound code method. So the other method to check the consumption data amount is by using the official Verizon app.
Verizon's application named My Verizon app also presented information about the data that are used in the unlimited plans, hotspot devices usage, and also historical data of the previous billing cycles. This kind of information is not provided by the pound code method.
Now let us know step by step how to Verizon check data by using the My Verizon app
Download the

application

and install it. If it is already has been installed before simply start by opening the My Verizon app.

To be authenticated sign in to your account if you were asked to do so, sometimes a simple security check is required.

Go to the options list, select the data section, and select view usage.
General notes to use My Verizon application effectively:
If you can sign in successfully you can view your mobile data consumptions for the last 30 days, but if you were a member of the Verizon family plan you will be able to monitor your data usage by line.

My Verizon app can help you to know the applications that use most of your data consumption.

While you use the My Verizon application you can see past data usage if you want to do so. So you can see the details of the information that belongs to the past three billing cycles in simple steps as follows:
–  Open the Verizon app.
– Tab on my account and sign in if you were asked to.
– Click on the usage details button then go to the history tab.
Verizon check data by using the data widget of My Verizon
This method can be used for Android and IOS devices as well. This widget is useful because that makes you able to see how much the burned data is during the current billing cycle.
You can install the Verizon data widget as follows:
For iPhone and IOS devices:
Download and install the application of My Verizon IOS and sign in. next you are going to download the Verizon data widget from the App store.
Swipe right to see Today View, tab edit, and then customize until you find the widget installed.
Press ( done ) and you will find the widget is been added.
For Android devices:


Download and install the application of (My Verizon app) then sign in.

Go to the My Verizon app icon on your device and then press a long press on it until the widget icon has appeared.
It may appear in two types of view which you can choose neither the dark mode nor light mode widget, then you can drag the preferred style of the widget anywhere you want.
Then the My Verizon data widget will be ready to use where you can preview the data which is can be visualized to represent the consumed data.
The method of Verizon check data on the website

 
You can do a Verizon check data usage by navigating on the internet through Verizon's official website. No need to download or set up anything ever. All you need to do is to locate the Verizon official website, then login to your account by using your ID or your Verizon mobile number, then select My usage from the left menu.
Then you can easily view the consumed data amount and the remaining of your monthly quota. Also for the Verizon family plan users, you can be aware of your mobile data consumption by your phone number to do a complete Verizon check data usage.
conclusion:
Here we are, we have listed a complete guide that described how to do a Verizon check data usage whether for Android or IOS devices. and this was the Verizon data check text method, through the My Verizon application and also via Verizon's official website.
We hope you find our topic a useful one. In case you have any requests or suggestions, kindly leave a comment in the commenting area below and we are going to reply shortly.