The vision of the Saudi Arabia Kingdom is to progress and diversify its digital system. STC Pay is a subsidiary company of STC, and it works as its digital arm.
About STC Pay
STC pay is an application used for payment that can cover your everyday needs. This integrated system company offers a new vision to the customers as well as businesses to give innovative technologies. Using the STC powerful network, customers will get connected with a new and secure digital wallet. It will also help to make the transactions quick and effective.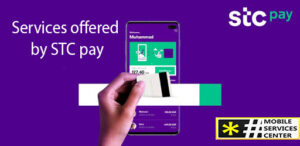 Services offered by STC pay
Following are some of the major services offered by STC Pay. To avail any of these services, you can also contact STC pay customer care.
Transfer or request money
If you want to transfer money to your family or friends in case of need, you can easily use the STC pay. If you don't know how to use STC Pay, we will explain to you about it in detail. STC Pay provides you with a simple step-wise process to make a payment from one wallet to another. The STC Pay not only helps you to transfer money, but it also helps you to request money from your friends or family members. So, ask your family members to send you money instantly.
Transfer to a local bank
If you want to transfer money to the bank for your loan or for other payment, you can easily use the STC Pay app. Using the STC Pay app can help you to transfer the amount to any local bank account in Saudi Arabia. The process is 100% safe and secure.
International remittance
By using STC Pay, you can transfer money instantly to more than 525000 Western Union accounts. This allows you to enjoy innumerable unique benefits like competitive price, instant refund, and cash pick-up facility.
You can also receive an instant refund if you cancel the transaction.
How to use STC Pay?
STC Pay is available in the form of an app that can be downloaded from Playstore or iTunes. Simply select the name of your contact list and send an amount to it. There is no transfer limit, but the transfer amount should not extend beyond SR 20,000.
You can also use STC Pay to make payments at shops, supermarkets, restaurants, and for other bill payments. Thus, download the STC Pay app and use it to make payment wherever and whenever you need.
How to connect to STC Pay customer care
In case of need, you can easily contact STC Pay customer care. You can get in touch with them through Social media platforms like Facebook and Twitter, or you can call them at- 920011444.
To get additional information about STC, pay the STC Pay Customer care team can help you, or you can also check the FAQ section on the website to get details.
We hope this article will help to know all about how to use STC Pay.