Verizon family base is a service provided by Verizon telecommunications that allows you to monitor all the activities in someone's phone. The advanced technology of the Verizon family base is like a boon for parents who, most of the time, have no idea of what their kids are up to online.
The explicit and massive inappropriate content online can often be misleading to the children who cannot sort right from wrong. Verizon family base is an add-on service from Verizon telecommunications and is quite popular among parents who fear for their child's possible exploits. Let's take a look at a few of the concepts of this plan.
Before we head on to more specifics, let's take a look at some of the basics-
Verizon family base- a definition
Verizon family base is an add-on service that can be purchased on your plan from Verizon telecommunication at a cost $4.99 to enable parental controls on the phones of their children. This allows parents to keep monitoring their kid's activities online, which can help their children from falling into trouble. This service intends to create a productive browsing practice among kids so that any unwanted or illegal activities can be identified before it's too late.
Verizon change phone number- A convenient service instantly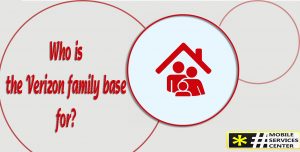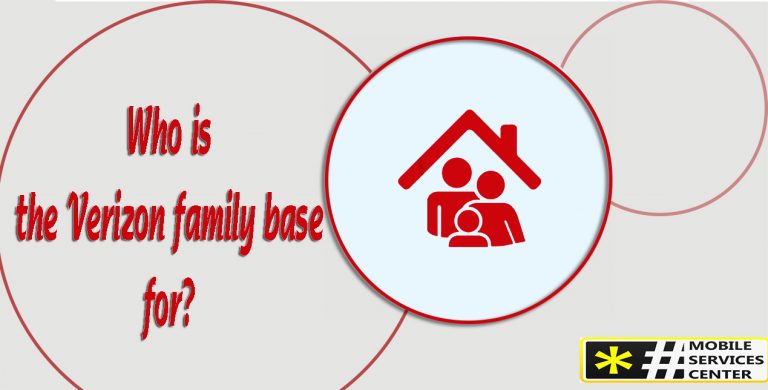 Who is the Verizon family base for?
If you are a parent whose kids are-
Too much into the phone

Too much into texting

Spends too much time online

Recent visible behavioral change can be seen.
Then this Verizon family base is for you.
Now that we know the basics of Verizon family base, let's take a look at some of the benefits of using this service and why is it so important to have it-
Benefits of Verizon family base
It helps balance out your kid's attention between productive and casual browsing so that their work and studies don't get lag. This will also help you to restrict their unproductive browsing with some productive activities to keep them engaged.

Helps you to monitor their activities at all time so that you know which sites they are visiting and which shouldn't be visited

Avoid visits to adult networks and sites, which is a great problem in teenagers as the internet is the best way to understand and explore and save them any awkward conversations with their parents.

It helps them keep away from wrong attention through social media networking sites and chatting activities. Such activities might draw the attention of wrong people like stalkers or hackers

Helps distribute their time between the real world and the virtual world, allowing them to spend some quality time with what they love, instead of dillydallying online.

Helps you to relax knowing your kid's online activities as you will live with the assurance that you can prevent any wrongdoing towards the kids

It helps the kids understand the need for such an app and makes them cautious about their own activities as they realize that they are monitored. This service will trigger them to be alert while visiting online, preventing any possible untoward accidents.
Next, let's take a look at what all you can do with this service of the Verizon family base.
No doubt, this service provides exceptional monitoring services with a variety of other access options too.
You can set limitations on the use of the internet for your kids

Set boundaries on inappropriate sites and browsing

View and monitor call history and texts

Block calls

Controlling the kid's activities

Pause the internet
Cost of Verizon family base
There are two categories of plans available in the Verizon family base.
A basic plan without GPS control, which is available at $4.99

Premium plan with GPS control, which is available at $9.99
However, two things to note are that-
The first month is provided free of cost post which, if you don't prefer the service, you can cancel the subscription.

The premium plan is an added free service provided as a bonus in the 'JustKids' plan.
Now let's take a look at how to obtain this amazing plan.
How to delete content from Verizon cloud
For using the Verizon family base in Android or iPhone, the following steps need to be followed-
Download the app from Google play store in case of an Android and app store in case of an iPhone.

In case you are not able to download, then log into 'My Verizon' and go to the 'products and app page' and activate the 'Verizon smart family' app.

Once you download it, click on the option of 'Get started.'

Put in your credentials and log in.

A menu with the plans will be displayed. Click on the plan that you want to select and tap on Next.

A prompt of 'I agree' will be displayed to confirm your consent in collecting information from your child's phone.

Select the lined you want to add

Click on the option of 'Sign up.'

Confirm by clicking 'ok.'

Download the 'Smart family' companion on your kid's phone and enjoy the services of Verizon family base
Now, it's important to remember that such a service only provides you with monitoring facilities without the inclusion of GPS tracking, which is available only in Premium services.
To upgrade your plan to premiums services to avail GPs location,
Click on the dashboard once you log in to the app.

Click on the option of 'Upgrade premium.'

A prompt to ask your consent for an additional $5 per month will display

Click on 'ok.'
If, in any case, you decide that you don't want the app, then follow the following steps.
Log in into the app

Click on the option of settings on the screen.

Select 'Account details' from the menu

Click on the option of 'Subscription.'

Click on 'Cancel subscription.'
If in case it's a part of the Justkids plan, then the entire subscription needs to be changed in case of cancellation.
This app is a blessing for parents who spend endless hours trying to figure out what their kids are up to. This app will give all the necessary precautionary warnings required to keep you, kids, from getting to the wrong side of the fence. Therefore, if you one of those parents w are spending the sleepless night over your kid's activities, this is the right time to get this app.