How to calls forward on Verizon ? 
Verizon call forward – A minimalistic and convenient way of communicating.
Verizon calls forward is a convenient approach offered by Verizon telecommunications to forward any call to another number without making your phone ring at all or by first allowing the call to go through your number and, if unanswered, is forwarded to another number. This feature is available in all plans offered by Verizon but under the condition of only unlimited call plans. If you have a limited plan, then all call forwards will be billed as per the number of forwards and will be treated under normal call rates as per the plan. Verizon calls forward is a great feature as it allows you to forward calls through a computer even if your phone is not available with you, allowing you to rely on call forwards rather than voicemail, which becomes full easily.
know about Verizon and call forwarding first:
Before we delve further, let's know about Verizon and call forwarding first. It's an American telecommunications company that provides an all-round telecommunications service like 4G and 5G wireless networks, broadband and fiber optics, video, and advertising platforms, IoT, etc. including the very comfortable Verizon call forward options that can be activated or deactivated even in the absence of internet or wi-fi.
Talking about call forwarding, this method is simply the method of bypassing the call to your number by redirecting it to another number or another phone rather than the intended number.
Read also : how to check verizon voicemail ?
Read also : how to cancel-verizon-fios ?
Advantages of Verizon call forward:
The best advantage you can get from Verizon calls forward is discretion as it allows you to choose the calls you want to attend and the ones you wish to ignore.
It's one of the best ways to avoid after-office calls.
The best part about using Verizon call forward is that you won't be billed separately if you activate call forward. The charges of the call forward will remain the same as that of the normal plan.
Having a call forward ensures you on not missing out on any important call as a third party will be available to take your call at any point in time.
The facility to activate call forwards to a different number through the computer in case of absence of your phone is another very convenient option found in Verizon call forward.
the Verizon team:
These advantages provided under Verizon call forward service is well accepted by the people and is very much popular. The continuous support provided by the Verizon team has earned a good name among the people, and its convenient website navigation is a hit with all.
But before launching the Verizon call forward service, certain things need to be kept in mind and should be followed to avoid any complexities and hassle.
Always remember to turn off Verizon call forward option once you are available to take calls as otherwise, the phone will not ring till you do so.
Deactivating the Verizon call forward option from the company's end is not possible until you manually do so from your end.
If during deactivation, internet services are not available or for some reason your call forwarding cancellation request is not going through, you can always call their customer service support team to take care of it.
Call forwarding to an international number is not possible under the feature of Verizon call forward.
Checking your call plan to find out if the 'call forward' package is included or not is very important as sometimes there may be some extra charge to it.
Sometimes long-distance or interstate call forwards under the Verizon call forward may incur extra charges if it is not included in your plan.
To properly activate the Verizon call forward service, make sure the intended destination number is entered correctly, or it might lead to a busy tone whenever somebody calls you.
Now let's take a look on How to activate Verizon call forward from your phone or even through your computer.
Activating the Verizon call forward is an easy peasy task. Verizon call forward service also known as immediate call forward service can be activated within three convenient steps-
Dialing *72 followed by the phone number where you want to forward. International forwards are not allowed in this system.
This should be followed by pressing the Send button and confirming the action.
This action will be shortly followed by a confirmation message on your number post, which the call forwarding will be immediately in effect.
Once that happens, end the call, and the call forward will start.
In case you don't have your phone, you can log in to 'My Verizon' and can activate the Verizon calls forward service promptly.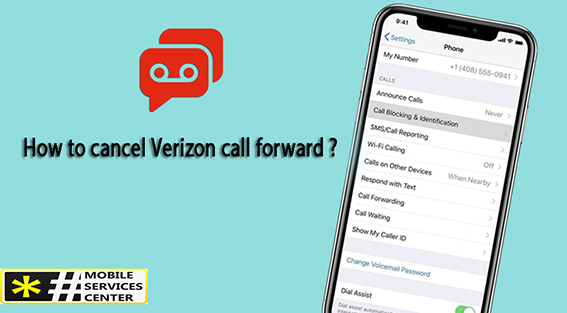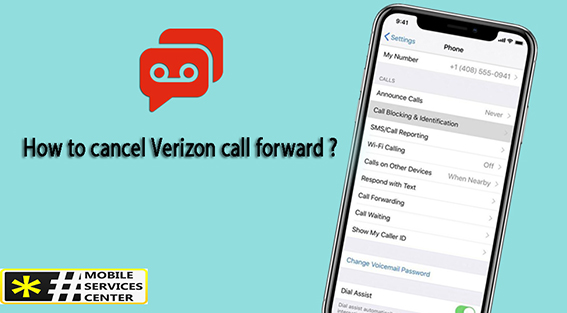 How to cancel Verizon calls forward
Call forwarding is useful only when you are unavailable to take calls. Once you are available, switching off the call forward service is essential for the regular and uninterrupted flow of calls. Switching off or deactivating the Verizon calls forward option is as easy as activating it and can be done promptly from anywhere.
Dial *73 from the dial pad of your phone (It can be any phone- Android or iPhone)
Once you dial, you will hear a tone like a busy signal, confirming that your Verizon calls forward has been deactivated
.
If, in case you don't have your phone with you, you can log in to the 'My Verizon' from your computer and switch off the forwarding service manually.
However, the use of a desktop or computer can only be used if you have a post-paid calling plan. In case of a prepaid number, you can deactivate or switch off the service only through your phone and not through 'My Verizon.'
Now that you know the basics of activating and deactivating the Verizon calls forward service, you can go ahead and try it. Trust me, and it will be a relief from the incessant phone calls that keep coming after your working hours, allowing you some time to relax. The excellent convenience and support provided by Verizon is the reason why many people rely on their service on a day to day life.