When we are talking about the Verizon landline voicemail service we have to know that no doubt that Verizon is one of the largest phone service carriers in the world, although they are familiar with a cellular phone carrier Verizon also presented Verizon landline voicemail service for home phones. This service is provided through FIOS ( fiber-optic network service) although copper-line phone services are available also in some areas.
We have discussed before in our website mobile services center what is the mailbox number Verizon for mobile phones. Now we are going to discuss how to create and access the Verizon landline voicemail service in easy, straightforward steps.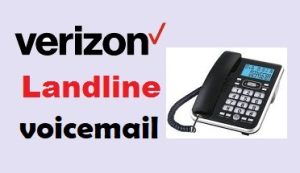 What is the importance of Verizon landline voicemail services?
Sometimes or in some cases, we have to leave or receive some voice messages especially when it is related to work or family issues.
When you are a Verizon customer, you can leave voice messages from day one when you get the service connected. since Verizon service is presented with a preactivated voicemail service, but you can't retrieve these messages until you set up the service.
How to set up Verizon landline voicemail service
Verizon landline voicemail service must have been personalized before start using them through the following steps:
Contact the service number 1-888-234-6786 and follow the prompts. Or you can locate the voicemail access number from Verizon's official website.

When you have been prompted you can enter the last 4-7 digits of your landline phone number as a temporary password.

Now you are getting to create a new password after being prompted. It must be unforgettable and easy to remember. The new password must be 4-10 digits then press #




The voice service going to recite the password you have entered once again to ensure that is the one you have entered. Press 1 to confirm the password is right, and press 2 to cancel and re-enter it.
Note that: your new password cannot be your phone number or the last digits of it, and also cannot be a series of sequential numbers e.g 5678, or the same numbers e.g 1111.
When you have been prompted you have to record your name with your voice as a confirmation then press #. You can press 1 to keep the name that you have recorded and 2 to cancel and record the name once again.

When you are prompted, you have 30 seconds to record the greeting message that the callers are going to hear when they are trying to call you. After you have got finished, listen to it and decide you can press 1 to decide that the greeting message is ok and ready to be used, and press 2 if you don't like it and want to re-enter.
Now you have got your voicemail customized and ready to be used and receive voicemail messages. Note that this is a one-time configuration. you haven't to redo it once again until you want to change the greeting message.
Also, you have to know that Verizon's users could create 8 voicemails for different cases like being busy, not accessible, or not answered. 
Users of Verizon's landline voicemail service can create also separate voicemail boxes for some individual numbers.
In regular conditions: the caller has been sent to the general voicemail as usual.
In case your landline is busy: callers are going to be sent to the voicemail to record the voicemail that you received while you were busy.
In case you are cannot be reached: the caller is redirected to the voicemail that you have designated for this purpose.
For the individual users: The assigned individual caller will be sent to the specific voicemail box.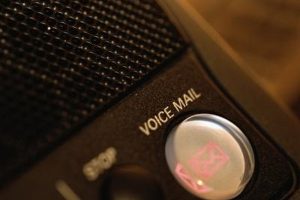 read also : Verizon white pages free alternatives and their importance
read also : How can I get verizon text message history retrieval?
read also:  What is the voice mail number for verizon? and how to retrieve deleted voicemail
After setting up Verizon landline voicemail, how to receive your voicemail messages?
After being a Verizon landline voicemail user you would like to retrieve your voicemail messages. You can simply do this through many simple and easy steps. 
Dial the access number, and when the call is answered the service starts working and will recite your name as you have been recorded.

Dial the set password (4-10 digits that you are set ). Note that customers in California, Florida, and Texas must press # after password entering.

After entering the password the system is going to tell you how many messages you have.

Press 1 to hear the incoming voicemail messages. After finishing you have many choices: to play messages again press 1, to save messages press 2, to erase the message press 3, and if you want to reply to the message sender press 4.




During the messages, you can do the next actions: if you want to go to the end of the message press 6.

But, if you want to rewind a few seconds press 7 and you can repeat to go further back.

You can pause a message that you listening to for a while by pressing button 8. To resume the message or start listening from the beginning again, press any key.

You can go forward for a few seconds by pressing button 9 and to go further forward you can repeat pressing button 9.

You can use the button # to skip to the next message.
Could I retrieve my Verizon landline voicemail message in case of interruptions or while I was outside my home?
Sometimes phones got an interrupted dial tone or flashing of the light of the message. you have to check your Verizon landline voicemail messages by dialing the code *86 from your home phone or any phone if you were outside the home if you want to check your Verizon landline voicemail service by dialing through the free service, you can dial the 10 digits phone number and follow them by the # key. Next the password you entered and remember it well while the setting up process and follow it with the # button.
You can follow the prompt voice messages, press key 1 to hear the message, and after hearing the message you have the choice. if you want to save the message press key 2 and in case you want to delete the message press 3.
If you have set up individual mailboxes press 4 and press 4 again to confirm the choice of the individual mailbox. Then enter the passcode you choose for the individual mailbox followed by the key #. But if you use more than one mailbox for your job, family needs, or whatever ever you have to press 1 or 2 and so on to choose the mailbox you need among them.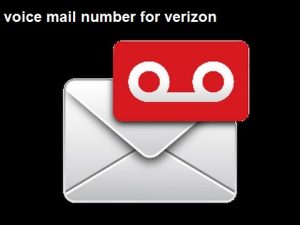 What if you forget the passcode or the Verizon landline voicemail access number?
If you forget the passcode or Verizon landline voicemail service. No problem…
You can look up the resetting link from the company's customer support page for the Verizon landline voicemail service.
After pressing the link you can follow the instruction then next you can follow the same steps you make while the setup Verizon landline voicemail service for the first time. Put in mind that there is one difference between setting up the Verizon landline voicemail service now and setting up the service for the first time, the difference is that the starter in this case the full 7 digits phone number instead of the last 4 digits of your phone number.
After following these instructions carefully you will be able to set up a new passcode or new Verizon landline voicemail access number.
At the end of our article. I hope you have found this one useful… Don't hesitate to contact us through the comment area in case you have any requests or suggestions.