We are pretty sure that Verizon – and the same any other company in the world – does not want you to cancel Verizon line and end their service with you.
And that is why they didn't allow the cancellation except if it was through the customer care agent or in-store but it couldn't be done through the online channel.
Sometimes Verizon could win and take another month of monthly fees while you didn't need it. But it was taken by force.
Today in our article through our website mobile services center we are going to discuss how to cancel Verizon line in case you don't need it anymore.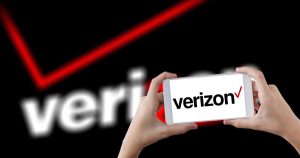 How to cancel Verizon line n detailed steps?
You can cancel Verizon line by calling the number 844-837-2262 every day except the weekends. Note that you cant cancel Verizon line either on weekends or at night

Next, your Verizon line won't be canceled that easily, but you will be asked lots of questions about why you canceled Verizon line of yours. And trying to give you much more options or offers to not cancel Verizon line even only for the current month.

Some of the Verizon agent's tactics are to ask you if you want to pause your service for a month or two or if you want to switch to a lower price plan or some things like that 

If this doesn't work, Verizon's agents going to ask you not to cancel Verizon line otherwise they offer you a deal that can lower the price plan by 10 or 20 USD a month.

This process of the customer service agent conversation may take about 15 minutes at least, next you have to ask for the exact date of cancellation. Also, ask for the reference number. You may need to check your account a couple of days after the cancellation request to confirm that the cancellation is in progress.

Note that you are called a human who makes a manual process. Sometimes they may forget to put the cancellation order through. Sometimes it seems to be malicious.
We ensure that Verizon's agents are clever, smart, and well dialing Seriously, asking you not to leave easily is one of their responsibilities. As you know it is not acceptable to leave the client to go away easily.
But, as you know, Verizon service is the most expensive service in the US. as well it is the most costly carrier too. That's why many people want to leave Verizon.
Sometimes it is not allowed to cancel Verizon line through the internet. They won't you cancel until you visit the store to verify your ID and complete the cancellation process.
You have to call them and contact number 844-837-2262 first to know the steps of the cancellation process before going to the Verizon store.
What if I want to leave Verizon service while I was on a two-year contract?
Like any other agreement, if you have canceled the agreement within the contract period, that causes you to pay some penalties. In case you want to cancel Verizon line, the first item that you have to pay is the monthly billing charge, the amount of money paid depends on the date or our position in the month. It means if we are at the start of the month we have to pay the charge for the month. But If you are at the end of the month, you will pay less if it has not been paid in full.
The other issue you may pay an early termination fee in case you were at the start of the month or the start of your contract. It means that you are going to pay 350 USD as a charge which is may decrease by 15 USD for each completed single month. Also, the charge of the 350 USD would not be applied in case the cancellation is coming within 14 days after the purchase of the service. But the restocking fee which is 50 USD may be applied in some cases. The activation fees also should be paid even if you didn't use the line at all.
According to Verizon, if you want to cancel Verizon line and you return your device you may decline at any time. But if there are any missing components you may pay for them.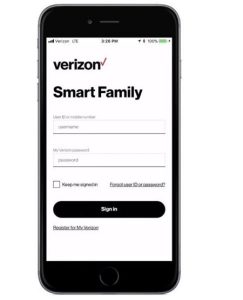 What if I was in a month-to-month agreement?
In case you want to cancel Verizon line while you were a month-to-month customer we are going to inform you that there are no termination fees in the month-to-month agreement. Also in a month-to-month agreement when you are within the two-year contract there is no early terminating fee. But don't forget to pay off any remaining balance of any devices.
You may pay for the early termination fees in case you want to cancel Verizon line while you were in the two-year contract. The maximum fee is 350 USD. if you cancel after one year after signing your contract the early termination fee is going to be only 175 USD.
What if I going to move to any other network provider?
In case you are going to move to any other network provider like t-mobile or AT&T they may pay these termination fees instead of you. That if you provide them with the payment receipt.
Read also: How to cancel a line on verizon family plan
Read also: How to set up Verizon landline voicemail – 2 easy methods
Read also: Step BY Step How TO Make A Verizon Phone Number Lookup Online
Can I ask for my termination fees to be waived?
Sure, you can call the customer care center after your cancellation and ask for your termination fees to be waived.
but, if you got any free offers, canceling your plan before your promotion ended leads you to pay for the full fee of the second cell phone.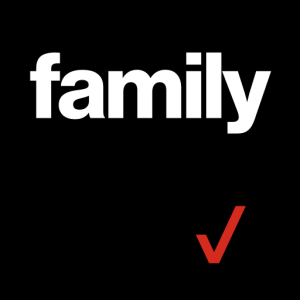 As it is well known the cancelation of a single line is a lot easier than the cancelation of the whole plan.

According to the payment agreement you are going to pay the full balance in the next billing time after the deactivation.

You can cancel lines only through the phone, according to Verizon it is so easy to upgrade your plan or add a line. This means it is so easy to do any activities that cause you to pay much more money for Verizon.
What if I had to cancel Verizon line and wanted to go back to Verizon?
Sure, as long as the activity you are going to do causes you to pay more money it will be easily done. All that you are going to do is to call the Verizon call center and they going to reconnect you immediately.
The only case that your request to get back to Verizon is rejected is in case if you haven't paid your previous balances. Because you didn't pay them while you were a customer of Verizon they don't want you as a customer at all.
If you have the choice you better set up a new account rather than continue on your previous plan. Because of that, you as a new customer may have more promotions that it would be great to take their benefits whether the reactivation of your account has no any benefits for you.
To cancel Verizon line you must put in mind these points:
Your Verizon account must be canceled at the end of your billing cycle, when you cancel in the middle of your billing cycle it leads you to pay for the current month.

You must be aware that if you cancel Verizon line, make sure that you do it before the next billing cycle comfortably.

If you rent a piece of equipment from Verizon you need to return it within 30 days. Sometimes you need to pay extra money in case they feel that the equipment is not in a good condition or in case you miss the box.

In case you are overpaid for Verizon, your next bill may come in negative and Verizon is going to pay you back what they owe you within the next 60 days.
Now, how to cancel Verizon line in the family plan?
Sometimes you may be one of a family plan and you may like to cancel a line of your Verizon family plan.
All you have to do is to call Verizon customer support. The agent may ask you some security questions to confirm you are the household owner ( these questions are your name, date of birth, address, and the last four digits of your social security number) next, you are going to cancel a line or more from the family plan.
We hope it was a complete guide to cancel Verizon line whether it was a single line or a part of a family account.
Contact the mobile services center in case there are any requests, or suggestions through the commenting area and we are going to replay shortly.